Your guide to a jolly Dutch Christmas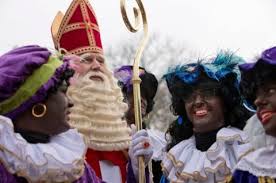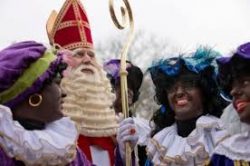 The Dutch Christmas festive season officially starts with the arrival of Sinterklaas and his legion of Zwarte Piet helpers in mid-November. He arrives by boat from Spain to a different Dutch city every year in an event broadcast live on television.
The feast of Saint Nicolas is celebrated on 5 December and far from being threatened by his cousin from the North Pole, the tradition of Sinterklaas is rising in popularity. As the December celebrations come and go, families, shops and businesses file away their Sinterklaas paraphernalia and immediately dust off the previous year's Dutch Christmas decorations. Lights, candles, wreaths, poinsettias and trees are strung during Christmas in the Netherlands, hung, tacked, taped and placed in every available space.
Will the real Santa please stand up?
Despite the arrival of Sinterklaas earlier in the month, a second bearded man, also dressed in red, makes his way to the Netherlands on Christmas Eve. Don't be confused though, because the second arrival is the one most expats will be accustomed to, namely Santa Claus (Kerstman in Dutch).
The arrival of Santa does not necessarily mean that presents will be shared in every Dutch household. In fact, Sinterklaas is much more popular than the Kerstman.
Dutch Christmas songs
Of all the Dutch Christmas traditions, music is as much a part of Dutch Christmas as good food and a twinkling Christmas tree. You'll heard Dutch Christmas songs played on radio stations and in shopping centres weeks leading up to Christmas day. Foreigners will feel at home listening to many English-language Christmas classic songs, although the Dutch have created a small market of their own Dutch Christmas songs.
Dutch Christmas food
A sweet tooth is certainly needed at Christmas time as you'll see with the most common Dutch Christmas food and treats:
Kerstkransjes – Christmas 'wreath cookies' that are also used to decorate the Christmas tree.
Kerstkrans – a wreath shaped pastry topped with glace fruits and filled with almond paste.
Kerststol – A fruited Dutch Christmas loaf, sometimes with a sweet almond paste centre.
The Dutch Christmas family spirit
While food is an essential ingredient in Christmas in the Netherlands, family is the secret additive that makes this holiday traditional.
Research has shown that people thought spending time with Dutch family was the most important part of Christmas in the Netherlands, followed by eating good food and attending church.
Two days of Dutch Christmas
Christmas in the Netherlands is celebrated over two days: 25 and 26 December, described as First and Second Christmas Day. Two days spending with family, singing carols, playing games, watching movies, reading Christmas tales and indulging in holiday feasts.
Bron: https://www.expatica.com/nl/about/Christmas-in-the-Netherlands_101966.html.
Learning Dutch in The Netherlands
Interested in learning Dutch? The trainers of European Language Centre are all native speakers. They can tell you everything about the language and culture. More information about our Dutch language training for Expats can be found on our website. Also you can call, (0031) 20 609 79 70.