Keep your language skills up to scratch with our online language courses!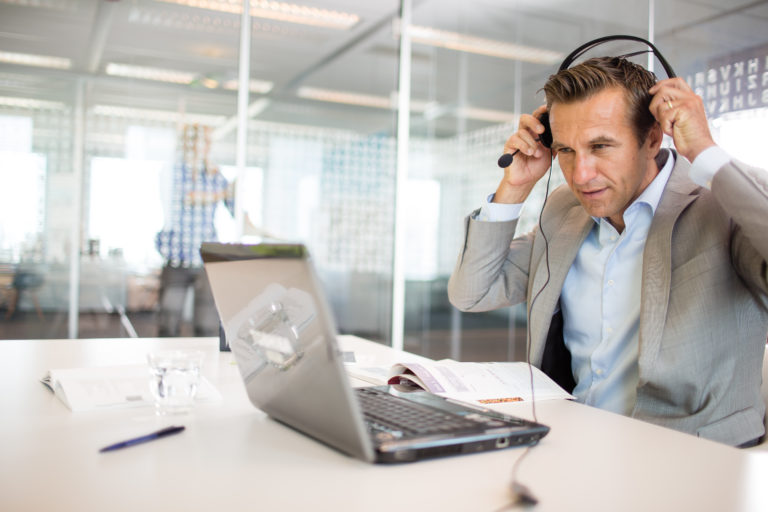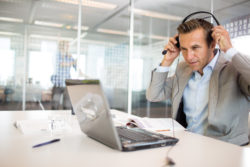 Language skills need to be maintained and practised in order to gain maximum benefit from them at work and in social contact. Support from an experienced trainer is also highly desired. This can also be done online. Our online courses will help you to keep your language skills up to scratch, whether you are an individual student or part of a group.
Only the best trainers
Our trainers are experienced native speakers, who also speak good Dutch and/or English. They have a university (or equivalent) level of education and a special teaching qualification. Perhaps it is even more important to mention that we select our trainers according to their personality: friendly, flexible and patient. They ensure that the lessons are well-structured, varied and educational.
Individual lessons
With the help of various programmes, we are able to offer online individual lessons with one of our trainers. Via your laptop or pc you have visual contact with the trainer. Each lesson lasts 1.5 or 2 hours.
During the lessons, there is interactive contact with the trainer and you can work on improving your grammar and broadening your vocabulary. You can work on your pronunciation and learn how to speak more fluently. You can also practise your writing skills and work on themes of special interest to you.
The lessons can be planned on a flexible basis – whenever it suits you! The cost of a course starts from € 900.00 (excl. VAT), including lesson material, for a 10-hour individual lesson.
Group lessons
There are also possibilities for group lessons. You can follow lessons with your colleagues on days and at times that suits you. Call us to find out more about the possibilities and for further general information about online group courses.
CERAN LINGUA
CERAN LINGUA also offers online lessons. With a CERAN LINGUA trainer, you can follow lessons on a flexible basis. This is ideal as a follow-up to a CERAN LINGUA intensive course or as preparation for one. You can also book online lessons independently of intensive courses. The cost of online lessons starts from
€ 900,00 for 10 lessons, including lesson material.
Courses at CERAN LINGUA are exempt from VAT!
We would love to hear from you
Interested in more information or a no-obligation introduction? You can call us:
+31 20 609 79 70 or fill in the form below. We will contact you within 24 hours on weekdays to answer your questions.