Het leren van een taal: fysiek of virtueel?
Of u een taal het beste in fysiek contact met de trainer leert of middels virtuele lessen, is uiteraard persoonsgebonden. Bij fysiek contact met de trainer is de afstand tot elkaar letterlijk kleiner en kan er sneller worden ingespeeld op uw wensen en behoeften. De trainer kan ook beter uw non-verbale communicatie waarnemen.
Het voordeel van virtuele lessen is dat u niet hoeft te reizen en dat het inplannen van de lessen makkelijker gaat.
De inhoud van onze virtuele lessen is gelijk aan die van de fysieke lessen. Aan elke training gaat een intake vooraf, er wordt gebruik gemaakt van lesmateriaal en het programma is afwisselend en volledig op maat. Fysieke lessen hebben een tijdsduur van 2 tot 3 uur. Bij virtuele lessen is dit 1,5 tot 2 uur. Uit de praktijk blijkt dat cursisten zich in deze tijd goed kunnen concentreren.
Kortom: u bent bij ons van harte welkom voor zowel fysieke als virtuele lessen!
'Fysieke' trainingen zijn bij ons ook op dit moment mogelijk!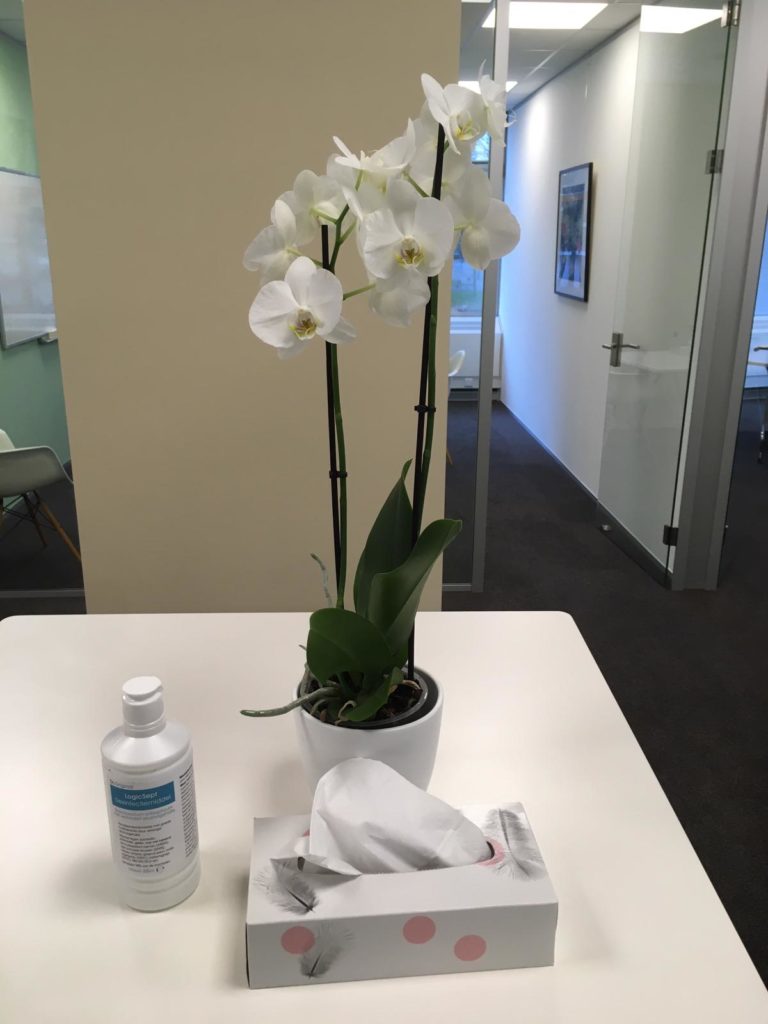 Het is nog steeds mogelijk om fysieke taaltrainingen te volgen op ons instituut in Amsterdam. In onze lesruimtes wordt rekening gehouden met de coronamaatregelen. Lees meer over de genomen maatregelen in onze nieuwsbrief.
Nieuwsgierig geworden? Kom gerust eens kijken of volg een gratis en vrijblijvende proefles!
Laat ons weten dat u komt door een berichtje te sturen naar: info@europeanlanguagecentre.nl of
bel +31 20 609 79 70.