Gunnen: een over- of onovergankelijk werkwoord?
Column van Toon den Boon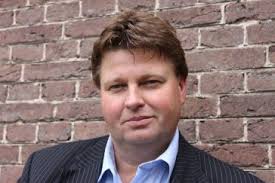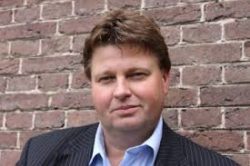 Een lezeres mailt een zinnetje dat haar onlangs opviel: 'Jij moet mij gunnen. Ik heb jou ook gegund, maar jij hebt mij niets teruggegeven.' De spreker was een blonde jongeman van een jaar of 14, schrijft ze erbij.
Gewoonlijk wordt gunnen overgankelijk gebezigd, dus met een lijdend voorwerp ('Zo'n kind gun je een nieuwe fiets'), maar in deze zin wordt het werkwoord onovergankelijk gebruikt. Is dit algemeen hedendaags Nederlands?
Dat niet, maar mijn huisexpert op het gebied van jongerentaal, 16 jaar en eveneens blond, herkent het onovergankelijke gebruik van gunnen wel meteen en wijst op het gebruik ervan in de hit 'Loyaliteit' van YouTuber Milan Knol. Ook rapper Boef blijkt gunnen op vergelijkbare wijze te gebruiken: 'Ik vraag jullie om elkaar te gunnen en help een ander omhoog te komen'.
Sinds een eeuw of vijf wordt gunnen meestal overgankelijk gebruikt. In ouder Nederlands blijkt dit Germaanse werkwoord echter ook onovergankelijk te zijn gebruikt, in de betekenis van 'welgezind zijn'.
Zo schrijft Dirc Potter in 'Der minnen loep' (1411) over slechteriken die niet kunnen verdragen dat 'goede mensen malcander gonnen'. Het gebruik van gunnen in jongerentaal sluit hierop aan, waarbij de betekenis kan worden geparafraseerd als welgezind zijn of – met een neologisme – 'de gunfactor geven'.
Bron: Trouw, donderdag 7 november 2019.
Onze trainers zijn expert in grammatica
De grammatica van de Nederlandse taal is ingewikkeld. European Language Centre heeft goede trainers Nederlands die u kunnen helpen met alle regels en uitzonderingen. Bel gerust voor meer informatie over onze taaltrainingen, tel (020) 609 79 70.