Saving the best for last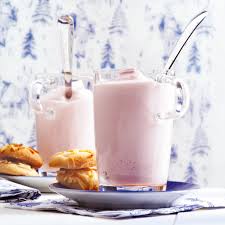 A nice thing to know about Dutch culture: it may not be obvious to the casual observer, but the Dutch have a sweet tooth. Their fondness for all things sugary is evidenced by the large number of Dutch desserts.
When it comes to their first course, the Dutch generally choose a modest soup. Their main course will be substantial and nourishing. But when it's time for dessert, they lose self-control and give in to any one of a number of tempting desserts that might appear on the table. Some of these are light and airy, others rich and filling – it doesn't really matter, as long as they're sweet.
Foreigners are often amazed by the richness of Dutch desserts. Most of them are made from corn or other grains, cooked in milk then sweetened with syrup or sugar. Many different ingredients can be used for the finishing touch. Popular Dutch desserts (for centuries, even!) are semolina pudding, rice pudding and 'Haagse bluf'. Haagse Bluf owes its name to the reputation enjoyed by citizens of The Hague, where the dessert originated. Those outside of the city often regarded them as boastful and self-important, not least how they appeared in public, always dressed to the nines. While appearing rather voluminous, this local dessert is actually nothing more than a few spoonfuls of whipped egg white and red berry juice. In other words, it appears to be much more than it is.
Bron: Dutch Delight, September 2015
You will also learn about Dutch culture…
In addition to learning the language, Dutch culture will also be discussed during your language training. European Language Centre will help you feel happily at home in the Netherlands!
For more information, call us on: (020) 609 79 70 or see our website.