Gesproken en geschreven taal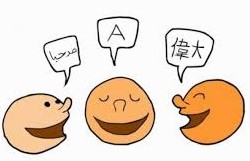 Afgaande op de krant praten mensen die geïnterviewd worden in keurige volzinnen. Quotes met een valse start, uitspraken zonder kop of staart – in schrift worden ze gemodelleerd tot welgevormde frasen, terwijl stopwoordjes worden weggepoetst en weggevallen woorden worden aangevuld. Dat is maar goed ook, want anders zou de weergave van een vraaggesprek onleesbaar zijn.
Gesproken taal kenmerkt zich door een veelvuldig gebruik van pauzevullers zoals eh, uh, goed, wel en kijk. Behalve nou ja worden zulke betekenisloze tussenwerpsels meestal weggelaten.
Wordt de pauzevuller nou ja, geregeld gevolgd door kijk, gehandhaafd, dan gebeurt het soms dat nou ja in schrift vervangen wordt door nu ja. Behalve een chique Aardenhoutse tante zegt niemand nu ja. Nu kan in geschreven taal wél dienstdoen om informatie te relativeren ('dat klinkt slecht, nu ja niet goed'), maar als schrijftaalvariant van nou ja oogt nu ja een tikje onnatuurlijk.
Bron: Trouw, 1 juni 2016
Aandacht voor zowel gesproken als geschreven taal
Gesproken taal wijkt geregeld af van geschreven taal. Daarom besteden de taaltrainers van European Language Centre tijdens de taaltrainingen aandacht aan beide varianten. Bekijk onze website voor informatie over onze verschillende zakelijke taalcursussen. Heeft u vragen, bel gerust! Tel. (020) 609 79 70. Of stuur een e-mail naar info@europeanlanguagecentre.nl.