Een taal leren op uw smartphone of tablet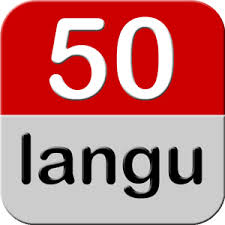 Er zijn al verscheidene apps in omloop waarmee u een taal kunt leren. Handig voor onderweg! We hebben een drietal voorbeelden voor u op een rij gezet (zowel beschikbaar voor Apple als Android).
Memrise, Learn Any Language: app waarmee u onder andere Engels, Duits, Frans, Italiaans en Japans kunt leren. Naast het leren van de taal maakt u ook kennis met de geschiedenis en cultuur van het land.
Onze taal: heeft u een vraag over spelling, grammatica, leestekens of formuleren. Deze app bevat ongeveer 2.000 adviezen over de Nederlandse taal.
50 languages: met deze app kunt u maar liefst vijftig talen leren. Je kunt zowel audio- als teksttoetsen maken. Ideaal tijdens een business trip of vakantie.