Dinges, het mooiste woord in de Nederlandse taal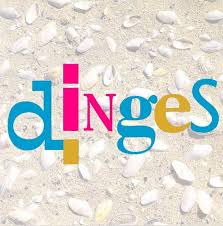 Wat is het mooiste woord in de Nederlandse taal? Peter-Arno Coppen, werkzaam op de afdeling Taalwetenschap op de Radboud Universiteit kiest voor 'dinges'.
Dinges is een flexibel woord. Het betekent eigenlijk dat je wel weet wat je wilt zeggen, maar je kunt (even) niet op het woord komen. Het kan zo voor bijna elke betekenis staan, maar het drukt ook je verlegenheid uit. En wat is de woordsoort van dinges? Je kunt zeggen: 'Ik kwam Dinges tegen. Hij had een dinges bij zich, en daar werd ik helemaal dinges van. Wacht, ik dinges het wel even'. Hier is het woord dinges achtereenvolgens gebruikt als eigennaam, zelfstandig naamwoord, bijvoeglijk naamwoord. Het kan dus elke belangrijke woordsoort aannemen. Flexibel!
Dit woord heeft ook nog eens een mysterieuze herkomst. Zoek het maar eens op in een etymologisch woordenboek: misschien uit het Duits (Dings), misschien analoog aan lobbes of misschien iets met het Frans (Monsieur Chose). We hebben dus een woord met een bizarre betekenis, een flexibele woordsoort en een mysterieuze herkomst. En dan is het ook nog eens een sympathiek woord, dat ons ten dienste staat als we het even niet meer weten.
Bron: Trouw, 30 december 2016
Wat is uw mooiste woord in de Nederlandse taal?
Vertel ons wat voor u het mooiste woord is in de Nederlandse taal en met welke reden? Uit de inzendingen verloten we een intake (inclusief uitvoerig rapport) t.w.v. € 175,00. Stuur uw reactie voor 1 februari naar info@europeanlanguagecentre.nl.
Heeft u vragen over de intake of onze taaltrainingen voor professionals, bel gerust! Tel. (020) 609 79 70. Of stuur een e-mail naar info@europeanlanguagecentre.nl.