'De eerste wereldtaal'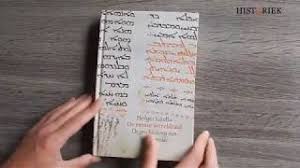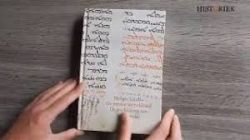 Holger Gzella, studeerde assyriologie, klassieke en semitische talen en is sinds 2005 hoogleraar Hebreeuwse en Aramese taal- en letterkunde in Leiden. Hij schreef onder andere het handboek 'A Cultural History of Aramaic', waarvan 'De eerste wereldtaal' de Nederlandse publieksversie is.
'De eerste wereldtaal' vertelt de geschiedenis van een taal die al drieduizend jaar bestaat en op haar hoogtepunt van Egypte tot in Afghanistan werd gesproken. Er is zelfs Aramese graffiti uit de eerste en derde eeuw in het Duitse Krefeld gevonden.
Het Aramees had het succes vooral te danken aan zijn schrift dat uitging van klanken en daardoor veel gemakkelijker te leren was dan het Assyrische spijkerschrift, dat uit woordtekens bestond.
Die eenvoud kwam de Assyrische veroveraars in de vijfde eeuw voor Christus goed van pas bij het besturen van al die nieuwe gebieden. Hun 'Rijkaramees' werd ook in de handel, het recht en de diplomatie al gauw een belangrijke wijdverbreide voertaal, die de concurrentie met het Grieks later nog lang met gemak aankon.
Gzella wordt geroemd om zijn alzijdige benadering in het boek, die indrukwekkend diep en breed is. Ook legt hij linken met hedendaagse verschijnselen als emoticons en films, zijn andere liefde.
Bron: Trouw, 13 september 2017.
Hedendaagse talen
Ook nu heb je een aantal talen, waaronder Engels en Spaans, die in grote delen van de wereld gesproken worden. Voor het leren van deze en vele andere hedendaagse talen ben je bij European Language Centre aan het goede adres. Bel gerust voor meer informatie over onze zakelijke taaltrainingen: tel (020) 609 79 70. Of stuur een e-mail naar: info@europeanlanguagecentre.nl.